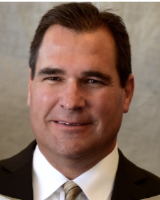 Alex B. Vakula
Firm: The Vakula Law Firm, PLC
Location: Prescott - AZ
100 Union St




Prescott, AZ 86303




USA
Tel : 928-445-3500

Fax : N/A

Email : alex@prescott.law

Alex B. Vakula has practiced law throughout the state of Arizona for over 30 years. His practice emphasis is in the areas of real estate, financing, business, and investment matters. Mr. Vakula has represented institutional clients in a variety of significant real property, acquisition, financing, and bond transactions. In addition, Mr. Vakula has represented clients in a variety of hearings and trials before the Arizona Superior Court, the United States District Court of Arizona, the American Arbitration Association, the Financial Industry Regulatory Authority and other tribunals.
Mr. Vakula is admitted to practice law in the Arizona Supreme Court, the United States District Court for the District of Arizona, and all other Arizona Courts. He is also admitted to practice in the states of Utah and  Colorado (inactive). Vakula and other lawyers in the firm have successfully resolved thousands of lawsuits and claims.
Significant Transactions and Cases:
Numerous multi-million dollar transactions exceeding $500,000,000 involving acquisitions of real estate and businesses, and financing or re-financing of the same.
Lawsuit and settlement in excess of $4,000,000 against a corporation on behalf of several defrauded shareholders, and collection of all funds.
Arbitration award that included a six-figure, treble monetary damage award for racketeering on behalf of an investor client before the National Association of Securities Dealers (now FINRA), and collection of all awarded funds.
Mr. Vakula attended Arizona State University where he received his Bachelor of Science degree (economics) in 1984, summa cum laude, and his Juris Doctorate in 1987. Mr. Vakula has resided in Arizona for more than 40 years and currently resides in Prescott with his wife and their sons.
---
The Vakula Law Firm, PLC
Our firm has been involved in many complex real estate transactions throughout the state of Arizona, including our home here in Prescott. We have experience in handling both residential and commercial real estate issues, from either side of the table.
We have established relationships with many local legal professionals and local governments that can greatly aid in the handling of your matter. We can offer you services such as contract due diligence, review of title materials, surveys, and closing documentation.
We have also helped in public/private partnerships, negotiation of agreements, property taxes, foreclosures, property liens, reciprocal ease agreements and many other matters over the past 25 years.