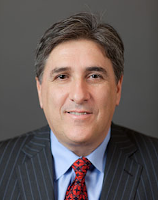 David C. Longinotti
Firm: Hanson Bridgett LLP
Location: San Francisco - CA
425 Market Street, 26th Floor




San Francisco, CA 94105




USA
Tel : 415-995-5041

Fax : 415-995-3481

Email : dlonginotti@hansonbridgett.com

David is a senior partner and former chair of the firm's Real Estate + Environment Section who specializes in complex real estate secured transactions and related debt and equity financing arrangements. He is also an experienced business attorney, providing corporate, tax, and international licensing and distribution expertise to the firm's agribusiness and other transactional clients. David is an Adjunct Professor at the University of California Hastings School of Law where he teaches Commercial Real Estate Transactions. As a LEED® accredited professional, David provides specialized green building services to owners and developers.
Publications
"​New State Law Requires Commercial Real Estate Brokers And Agents to Disclose Dual Agency Representation," co-author, Real Estate Law Alert (January 2015)
"Nine Keys to Navigating a JV Development Deal," Seniors Housing Business Magazine (March 2014)
"The New Wave of Misbranding Cases and Implications of Proposition 37," Special Report to the National Council of Farmer Cooperatives Legal and Tax Committee (October 2012)
Presentations
"Foreign Investment in U.S. Real Estate," Future Leaders Institute (October 2015)
"The New Wave of Misbranding Cases and Proposition 37 as a Cautionary Tale," Special Report to the National Council of Farmer Cooperatives Governmental Affairs Committee (November 2012)
"Green Leases: Evolving Legal Issues for Commercial Landlords and Tenants," Strafford Webinar (November 2012)
"Demystifying CALGreen," USGBC GreenerBuilder Conference (June 2011)
"Negotiating a Green Lease Rider in Today's Marketplace," BOMA (March 2010)
"How Emerging Green Building Laws Impact Project Underwriting," USGBC, The Competitive Edge Series (March 2010)
"Preparing Green Leasing Strategies Following an Energy Retrofit," USGBC, The Competitive Edge Series (February 2010)
"San Francisco's Green Building Ordinance: The New LEED Gold Standard," BOMA Lunchtime Workshop Series (October 2008)
"Secured Loan Remedies," Lorman Seminar (October 2005)
"A Primer on Leasing Economics," Lorman Seminar (July 2004)
"The Art of Negotiation," San Francisco Barristers (February 2003)"A Ticket To Ride: Transit Oriented
Development," California Redevelopment Agency Legal Developments Seminar (2002)
Professional Affiliations
State Bar of California (Real Estate Section)
Building Owners and Managers Association (BOMA) (Governmental Affairs Committee Member)
Urban Land Institute (Associate Member)
National Council of Farmer Cooperatives
United States Green Building Council
National Council of Farmer Cooperatives (Chair, TLA Food Labeling Working Group)
Aging 2.0
Representative Work
$100M LEED® Silver food processing facility (Developer's Counsel)
$120M line of credit loan facility (Borrower's Counsel)
$35M purchase loan secured by 9 properties in 5 states (Lender's Counsel)
$20M construction loan (Lender's Counsel)
$238M sale leaseback of 32 property portfolio (Seller's Counsel)
$144Mloan restructuring transaction (Borrower's Counsel)
$54M purchase of 10 property portfolio (Buyer's Counsel)
$40M mezzanine financing transaction (Borrower's Counsel)
---
Hanson Bridgett LLP
Our diverse client list includes large national and global companies as well as many governmental entities, regional businesses and individuals. While our offices are located throughout California, our attorneys frequently work on matters that cross domestic and international borders. To ensure our clients receive flawless service and top notch legal counsel wherever they may be located, we have forged alliances with firms in national and international legal networks. As members, we can provide our clients with legal expertise on the ground across the US and worldwide.
Our real estate section provides comprehensive legal services to a wide array of real estate clients. We have substantial expertise in all areas of real estate transactional and litigation work. We represent investors, developers, buyers, sellers, owners, managers, landlords and tenants both locally and nationally.
We serve as counsel to many major industry participants requiring outstanding quality and depth in legal services, such as investor/developers, senior and health care providers, shopping centers, and public agencies. Our real estate lawyers are known for their proficiency, creativity, effective advocacy and practical dealmaking.