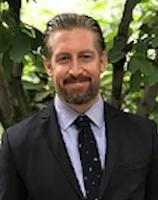 James H. Van Dyke
Firm: Downing Van Dyke, P.C.
Location: Boston - MA
85 Devonshire Street, Suite 1000




Boston, MA 02109




USA
Tel : 617 720 3535

Fax : 617 742 9130

Email : jvandyke@downingvandyke.com

JAMES H. VAN DYKE received a Bachelor's Degree in English from Northeastern University in 2005 and received his Juris Doctorate from Suffolk University Law School in 2009. Prior to joining Downing Van Dyke, Attorney Van Dyke worked at firms that specialized in complex civil litigation, including class action litigation. Attorney Van Dyke has spent the bulk of his legal career focusing on the representation of landlords and property management companies. Attorney Van Dyke is co-author of Discrimination Issues In Housing, contained in Residential & Commercial Landlord Tenant Practice in Massachusetts, published by Massachusetts Continuing Legal Education, Inc. Attorney Van Dyke was recognized as a Super Lawyer Rising Star in 2015, 2016, 2017, 2018 and 2019. This honor is reserved for fewer than 2.5 percent of all lawyers practicing in the state. Attorney Van Dyke frequently conducts training for clients and for industry organizations such as the New England Affordable Housing Management Association. When not practicing law, Attorney Van Dyke enjoys spending time with his wife, son and daughter.
---
Downing Van Dyke, P.C.
Downing Van Dyke is a boutique real estate firm specializing in the representation of residential and commercial property owners, managers and developers. Our firm wrote the book on landlord-tenant law, and we routinely teach other attorneys in this area of the law. Our philosophy is based on three decades in continuous practice. We bring this experience to bear on all of our client's behalf. Our promise to our clients is; Efficient and cost-effective service, timely and practical advice, spirited advocacy and provable results.