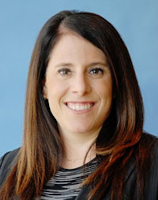 Jessen Gregory
Firm: Ruddy Gregory, PLLC
Location: Denver - CO
44 Cook Street, Suite #320,




Denver, CO 80206




USA
Tel : 303.398.7088

Fax : 303.265.9046

Email : jlgregory@ruddylaw.com

Jessen L. Gregory is an Attorney at Ruddy Gregory and has been a member of the Colorado legal community since 2007. Her practice has focused on complex business transactions including asset-based senior secured financings, acquisitions, entity formations, real property transactions, private equity, venture capital investing, and general corporate transactions.
Prior to joining Ruddy Gregory, Ms. Gregory was a partner at Gregory & Gregory, LLC. Her work there included serving as assistant general counsel to an oil recycling company; advising clients on general corporate matters, loan refinancing, purchase agreements, employment issues, trademark issues, permitting, operations, and other transactional matters; and working on the drafting, review, and negotiation of various corporate mergers and acquisitions, reverse triangle mergers, subscriptions, financing, buy-outs, and dissolution of companies. In 2015 Ms. Gregory served as Counsel at Sweetbaum Sands Anderson PC where she assisted and advised clients in commercial real estate transaction work including reviewing, revising, and drafting letters of intent; purchase and sales agreements; and leases. Ms. Gregory also assisted clients in general corporate matters, mergers and acquisitions, and finance, with an emphasis in commercial real estate and real estate financing. As a legal intern at the Global Environment Fund, Ms. Gregory assisted in the research of credit rating for potential investments in Latvia, as well as other surroundings eastern European countries, and collected and developed information in connection with a real estate investment fund targeting rehabilitation of historic properties in D.C. In 2009, Ms. Gregory was recognized for her Pro Bono work in the Denver Bar Association's publication, "The Docket."
Ms. Gregory earned her Juris Doctor from San Diego School of Law in 2005. She also holds a Bachelor of Arts degree in Political Science from the University of Colorado.
Ms. Gregory is currently licensed to practice in California, Colorado and Texas
---
Ruddy Gregory, PLLC
Ruddy Gregory's real estate practice advises clients in acquisitions and divestitures of commercial real estate, industrial, and agricultural property. Additionally, we provide advice for unique residential transactions requiring advice of counsel.
Our experience in this area includes the following work:
Negotiating letters of intent, purchase and sale agreements, and leases.
Drafting and negotiation of easements, CC&R agreements, construction contracts, deeds (property, water and mineral).
Drafting and negotiating real property finance documents including promissory notes, deeds of trust and related security agreements, environmental indemnities and estoppels.
Comprehensive review of survey, title and zoning issues, environmental and other matters of due diligence.
Representative Transactions Include:
Negotiation of leases on behalf of a national franchise for stand-alone and in-line locations serving coffee drinks and associated food and beverage items.
Acquisition of 40 Walmart stores, 5 Winn Dixies and 8 multi-tenant office buildings for real estate investors converting a portion of a bond portfolio to real property assets.
Represented the foundation in the construction of the William J. Clinton Presidential Library.
Serve as local counsel to national lending companies for loans secured by local commercial real estate.
Represented the owner in refinancing a residential development in Glenwood Springs, Colorado.