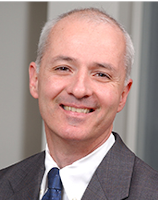 John L Sullivan
Firm: DLA Piper LLP (US)
Location: Boston - MA
33 Arch Street 26th Floor




Boston, Massachusetts 02110-1447




USA
Tel : 617 406 6029

Fax : 617 406 6129

Email : john.sullivan@dlapiper.com

John Sullivan has a broad-ranging practice that encompasses all aspects of commercial real estate, with a particular emphasis representing public and private pension plans, opportunity funds, investment advisors and non-US investors in equity, debt, hybrid and joint venture transactions throughout North America.
A significant portion of John's practice involves representing institutional investors in real estate joint ventures, including development and strategic or platform joint ventures. He has significant experience representing US fund sponsors of US real estate funds. He also has substantial experience representing both lenders and borrowers in complex real estate loan workouts and restructurings throughout the US.
In addition to being chair of the US Real Estate practice and co-chair of the Global Real Estate Practice, John is a member of DLA Piper's US Executive Committee.
Experience
Examples of John's experience include:
Represented a fund sponsor in the roll-up of multiple real estate investment funds owning approximately 53 properties located throughout the US.
Represented a non-US pension fund in a programmatic joint venture for the acquisition, financing and development of apartment projects throughout the United States
Represented a US real estate investment advisor in the acquisition and joint venture for an office tower valued in excess of US$500 million.
Represented an institutional investor in the sale of 6 REITS owning apartment projects in 5 states
Represented a real estate private equity fund in a US$220 million investment in a portfolio of assets that included 44 office and industrial properties, a 351-mile railroad easement and six parcels of undeveloped land. The fund's investment was divided into a US$70 million mezzanine loan and a US$150 million unsecured loan and closed simultaneously with a US$835 million recapitalization.
Represented a real estate opportunity fund in the formation of a joint venture to acquire and develop skilled nursing and assisted living facilities in the Southeastern United States.
Represented a real estate opportunity fund with respect to a mezzanine loan and joint venture investment in the development of a condominium and apartment project in New Jersey.
Represented real estate funds and real estate advisors with respect to the acquisition of office, retail, residential, hotel, industrial and multi-family projects located throughout the US.
Represented institutional real estate advisors with respect to participating and non-participating mezzanine loans involving projects throughout the US.
---
DLA Piper
DLA Piper's Real Estate team offers a full range of services in areas including acquisitions and disposals, construction law, financing, commercial real estate, land use, planning and development, leasing, environmental law, insurance and tax.
Our clients benefit from our significant experience in orchestrating complex, long-term projects that involve drafting documentation, facilitating negotiations, navigating legal and regulatory issues and, when necessary, litigating on their behalf.
Our global team of 500 real estate lawyers assists clients throughout the entire life cycle of their investments, wherever in the world business takes them.
Real estate has emerged as an attractive long-term investment for investors seeking diversification and stable yields within an uncertain economy. In addition, many traditional real estate companies and multinational corporations now have needs that transcend borders resulting in the emergence of a global real estate industry.
Awards and Accolades
Firm (Specialism) of the year – Real Estate: Commercial property: investment (Legal 500 UK Awards 2019).
Band 1 in Real Estate in Greater China (Chambers Asia Pacific 2017 – 2019).
Global Real Estate Firm of the Year (The International Who's Who of Business Lawyers 2005-2019).
Leading real estate and land use/zoning practice (Legal 500 United States 2019).2018
Band 1 in Real Estate in China (Legal 500 Asia Pacific 2014 – 2018).
Band 1 in Real Estate in Thailand (Legal 500 Asia Pacific 2013 – 2018).
Band 3 in Real Estate for Japan (Legal 500 Asia Pacific 2011-2018).
UK Real Estate Team of the Year (The Legal Business Awards 2018).
Law Firm of the Year – Fund Formation (Property Investor Europe 2018).
Law Firm of the Year – Overall (Property Investor Europe 2018).
Hospitality Practice Group of the Year (Law360 2018).
2018 Leading Real Estate Law Firms (Commercial Property Executive and Multi-Housing News 2018).