Premier Real Esate Lawyers: your portal to the nation's leading real estate attorneys and practice area news
Real estate law or Property law is the area of law that governs the various forms of ownership and tenancy in real property (land as distinct from personal or movable possessions) and in personal property, within the common law legal system. In the civil law system, there is a division between movable and immovable property. Immovable property corresponds to real estate or real property, and the associated rights, and obligations thereon.
Each year Premier Real Estate Lawyers (PREL) researches and recommends leading real estate lawyers across the United States.  PREL lists only one attorney and firm in each city and inclusion to the guide is by invitation only.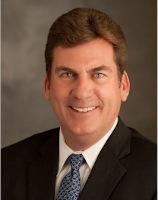 John Hink focuses on commercial and residential (multi-family and subdivision) real estate transactions involving new development as well existing properties.  He has extensive experience with commercial leasing of office, industrial and retail properties.  John offers experienced counsel to both lenders and borrowers with respect to real estate financing, as well [...]
When purchasing a commercial real estate loan that is in "distress," it is crucial that one understands the nature of the defaults and the motivations of each party involved in the transaction and the deal. Diligence is key. Begin by mining your sources. How did you learn of the loan's availability? A broker? A public record, such as a foreclosure complaint?
[...]
In George R. R. Martin's "Game of Thrones" books,1 each of the many different lands or houses have mottos or mantras unique to their region's attributes. In the North, where it is always cold and getting colder, they repeat the mantra, "winter is coming," as an omen of bad things to come. That saying is also a truism – the next
[...]