Premier Real Esate Lawyers: your portal to the nation's leading real estate attorneys and practice area news
Real estate law or Property law is the area of law that governs the various forms of ownership and tenancy in real property (land as distinct from personal or movable possessions) and in personal property, within the common law legal system. In the civil law system, there is a division between movable and immovable property. Immovable property corresponds to real estate or real property, and the associated rights, and obligations thereon.
Each year Premier Real Estate Lawyers (PREL) researches and recommends leading real estate lawyers across the United States.  PREL lists only one attorney and firm in each city and inclusion to the guide is by invitation only.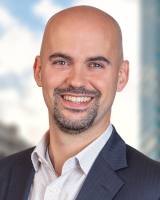 As a co-founder for his own real estate development company, Jim understands firsthand how to start and manage a company, including partnership negotiations, management of service providers and other external relationships, employment and compliance matters, general contracting and corporate compliance, and day-to-day operations. Jim has also managed multi-million dollar real [...]
The electric vehicle (EV) market continues to break records. In 2022, nearly eight percent of all automobiles sold in the United States were EVs and there were more than 10 million EVs sold worldwide, up 55 percent from 2021.1 This growth trend is expected to accelerate, as federal and state governments create incentives for the continued production and consumer purchase of
[...]
Was your community association lucky enough to come in under budget last year? On the surface, this might appear to be a bonus, but if not handled properly, it can quickly turn into an unexpected tax burden. Taxation of Community Associations Almost all community associations in North Carolina are formed as non-profit corporations, which are taxed as corporations. This means community associations
[...]