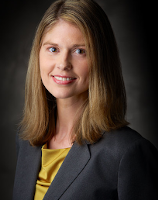 Cynthia Carson Hodge
Firm: Lueder, Larkin & Hunter LLC
Location: Alpharetta - GA
5900 Windward Parkway




Suite 390




Alpharetta, GA, 30005
Tel : 770-685-7000

Fax : 770-685-7002

Email : chodge@luederlaw.com

Cynthia (Cindy) Hodge has litigation experience in the areas of community association law, premises liability, general liability, construction defect, and insurance defense. She is a certified real estate instructor through the Georgia Real Estate Commission, and she maintains a real estate salesperson's license.
Ms. Hodge graduated Magna Cum Laude from Vanderbilt University with a Bachelor of Science degree in Mathematics and minor in Economics. She earned her Juris Doctorate degree from Vermont Law School, ranked #1 for its environmental law program. During her tenure at Vermont Law School, she was a member of the National Environmental Moot Court team. She participated in a competitive two-year clinical program focusing on real estate law, corporate, criminal and family law.
Ms. Hodge has served and continues to serve on several committees for the Georgia Association of Women Lawyers (GAWL). She has served on the GAWL Foundation council, as well as the GAWL Foundation Board. She served on the 2014-2015 GAWL Foundation Board as one of the Art Auction Chairs. She was one of sixteen attorneys to have been selected and invited to participate in the GAWL 2014 Leadership Academy, which is an intensive leadership development program designed to provide women lawyers from across Georgia with the leadership skills, mentoring, and networking opportunities that will equip them to achieve their highest potential as leaders, in their profession and in their communities as a whole.
She has participated in the Hands on Atlanta Service Juris Project and as an evaluator for the Georgia Mock Trial Competition. She previously served as the co-President of the Atlanta Chapter of the Vanderbilt Alumni Association from 2009 through 2011 and continues to serve on the Executive Committee for the chapter. Within the firm, she serves as the coordinator for the annual Georgia Legal Food Frenzy, and she assists in the firm's efforts to adopt families during the holidays through Georgia Legal Aid.
---
Lueder, Larkin & Hunter LLC
The success of our firm is based upon four principles. The first is that we are responsive to our clients. We promptly return phone calls, emails, and letters. No matter the growth we have had, we continue to provide individual attention to our clients. The second principle is that we provide a high level of service. When clients have entrusted their legal needs to us, they can be sure of the excellence of service they will receive. The third principle is that people do business with people they like. We are a very personable firm. We enjoy speaking and meeting with our clients. Finally, the fourth principle is simply that we do the right thing. We are more concerned with client satisfaction than monthly billable hour.
We are not the usual law firm. We take a high degree of pride in consistently achieving these four principles that make up the culture of our firm. Our attorneys, paralegals, and staff excel in every aspect of meeting and exceeding the expectations and needs of our clients.