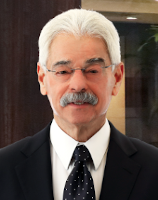 Alan R Hammer
Firm: Brach Eichler L.L.C.
Location: Roseland - NJ
101 Eisenhower Parkway




Roseland, NJ 07068




USA
Tel : 973.403.3113

Fax : 973.618.5513

Email : ahammer@bracheichler.com

When there is a complex real estate deal to be done, whether it is a purchase or sale, tax appeal, or other legal matter, prominent real estate developers and investors call on Alan Hammer.For nearly 50 years, Alan has concentrated his practice in the areas of investment real estate transactions and tax appeals, representing the purchasers and sellers of office buildings, shopping centers, industrial facilities, apartment complexes, and vacant land. Alan is also personally active in the acquisition, ownership, management, and operation of investment properties, primarily multifamily complexes, throughout New Jersey and Eastern Pennsylvania. He is also recognized for his ability to effectively assist in the resolution of inter-family or inter-partner/member disputes as they relate to the ownership of all types of real estate assets.
Known for his integrity and practical approach, Alan is also highly successful in real estate tax appeals. He has been involved in obtaining landmark rulings, including the Supreme Court's Glen Wall Associates decision, one of the most important and widely cited decisions on the valuation of investment properties.
Alan and the real estate team at Brach Eichler have particular expertise in multifamily housing. Their clients include some of the largest, most well-respected owners of multifamily properties in the region and beyond. In recent years, they have closed transactions in Connecticut, Michigan, Illinois, Pennsylvania, Maryland, North Carolina, South Carolina, Virginia, Delaware, Ohio, Indiana, Kentucky, Florida, and Georgia.
The recipient of numerous awards, Alan is ranked in Band 1 in Chambers USA as a "Leader in their Field" for New Jersey Real Estate. He has also been recognized for the past 14 years in The Best Lawyers in America© and by New Jersey Super Lawyers. In 2018, Alan was named a New Jersey business icon by NJBIZ and the 2018 Newark Litigation – Real Estate Lawyer of the Year by The Best Lawyers in America©.
---
Brach Eichler LLC
Brach Eichler's real estate clients include some of the largest, most well-respected owners of investment properties in the region.
Our real estate practice has a long history and reputation for combining a business-minded approach with creative solutions to give our clients a competitive edge. Our personal experience and deep understanding of the issues that drive real estate transactions allow us to render advice that is legally sound and practical and, importantly, consistently achieves our clients' business objectives.
We serve professional real estate investors, operators, and developers as well as real estate lenders in the purchase, sale, leasing, and financing of land, land for development, office buildings, malls, multifamily complexes, retail centers, and industrial properties. While we handle all types of properties and transactions, we are particularly well known for our expertise in apartment building development, acquisition, sales, and financing, closing a substantial number of transactions all over the country. Our team is also comprised of several attorneys dedicated to handling tax appeals of commercial and residential properties.
We have been told by our clients that they appreciate our experience and ability to get the deal done – done right and done quickly. Brach Eichler has one of the deepest benches in the state, with 12 lawyers and 7 paralegals solely dedicated to real estate, covering virtually all kinds of matters. Our tax department is particularly skilled in all aspects of real estate taxation, including tax appeals, 1031 exchanges, and finding creative solutions to minimize the impact of federal, state, and local taxes on the transaction. Rounding out our team are our environmental and land use attorneys who advise clients on environmental law, assisting with challenging land use, natural resource, and site remediation concerns, including dispute resolution.
Our real estate team has distinguished itself from other real estate practices by spotting and resolving the key issues and moving deals forward quickly to completion. Brach Eichler's attorneys have extensive experience in sophisticated and complex transactions, including:
Commercial real estate finance and lending, including mortgage finance, structured finance, mezzanine and preferred equity finance
Real estate joint ventures and equity syndications