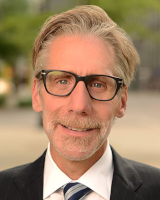 Anthony J. Gleekel
Firm: Siegel Brill, P.A.
Location: Minneapolis - MN
100 Washington Avenue South, Suite 1300




Minneapolis, MN 55401




USA
Tel : 612-337-6100

Fax : 612-339-6591

Email : TonyGleekel@siegelbrill.com

Representing entrepreneurs in real estate and business matters, Tony strives to respond with swift and creative solutions The son of a small business owner, and with over thirty years in private practice, Tony understands the global and every day issues of his clients. That includes both big picture advice and a keen focus to the details.
With respect to his real estate development practice, tell him the story and he will help organize the proper entity and assemble the partners — while also assuring consistent representation by aiding in Land Use matters, and all financing needs for a successful real estate development. Tony has unique and deep experience in the procurement and negotiation of complex public financing aid packages, including Tax Increment Financing and Tax Abatement.  He often counsels property owners, landlords, tenants and land management companies on how to protect and manage real estate, as well.
A veteran of land use and real estate development booms and busts since 1987, Tony leverages deep experience. His development and management know-how also help clients reduce risk and solve problems.
Tony also represents businesses in matters unrelated to real estate, including business planning, contracts and general transactional work.
If a conflict arises among partners or other parties in a deal, Tony provides practical counsel on non-litigation solutions. He works closely with Siegel Brill's attorneys in Litigation and Dispute Resolution and Closely Held Businesses to provide additional options and resources. Contact him for a consultation on real estate, land use and general business.
Education
University of Minnesota, J.D., 1987, cum laude University of Minnesota, B.A., 1984, cum laude
Memberships
American Bar Association
Minnesota State Bar Association
U.S. Supreme Court
Licensed to practice law in Minnesota and North Dakota
---
Siegel Brill, P.A.
At Siegel Brill we work with privately-held businesses and the people who own them. Knowing you and your business is our goal. When achieved, we earn your trust.
Our law firm has been around since 1948. Our practices have changed over the years, but the relationships we forge are very much the same. We work with people we like. And that will never change. We work with people we respect. And that will never change. We work with people who we learn from. And that will never change.
Whether the real estate market is up or down, Siegel Brill is working for developers, investors, lenders, landlords and the variety of players who engage in all aspects of real estate. Our clients are involved in development, management and ownership of industrial, retail, office, residential and mixed uses projects. We have also been there to help those same clients divest of their real property assets in order to move on to new opportunities.
Buying and selling property, land use and zoning negotiations, development, financing and construction; leasing, exit strategies and dispute resolutions encompass our full-service real estate practice. If you require a sophisticated legal team that understands the ins and outs of real estate over several decades, talk to us at Siegel Brill.