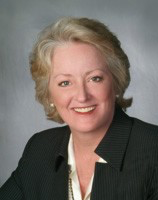 Janice M Ahern
Firm: AhernLaw PC
Location: Santa Fe - NM
150 Washington Avenue, Suite 201




Santa Fe, NM 87504-2823




USA
Tel : (505) 983 4834

Fax : N/A

Email : jma@ahernlawpc.com

Janice M. Ahern practices in the areas of real estate and related fields. Her clients include buyers, sellers, real estate developers, community associations (condominium and homeowner associations), real estate brokers, financial institutions, title insurance companies, title insurance underwriters, and professional organizations interested in real estate issues.
Early in her practice, while she was with the New Mexico Office of the Attorney General, Jan was charged with the enforcement of state subdivision laws and the statutory prohibition against enforcement of "due-on-sale" clauses in residential mortgages. She co-authored "Subdividing Land in New Mexico, A Guide for Subdividers, Land Use Administrators, Public Officials and Land Purchasers," Office of the Attorney General of New Mexico, November 1980. Later she drafted amendments to the state subdivision law and authored the "1981 Supplement to Subdividing Land in New Mexico," Office of the Attorney General of New Mexico, July 1981.
Both in public practice and later private practice, Jan participated in the drafting of the New Mexico Condominium Act. She co-authored the New Mexico Condominium Act (based upon the uniform act) and the law review article "Condominium Law: The New Mexico Condominium Act," 15 New Mexico L. Rev. 203 (1985).
Jan has presented a number of professional education courses focusing on issues related to common interest communities (condominiums and subdivisions). She has also participated in presentations for title agents and underwriters. For the last several years she has presented short seminars to brokers associated with real estate brokerage firms addressing a wide variety of issues related to real estate transactions and broker licensing.
She is past chair of the Real Property, Probate and Trust Section of the State Bar of New Mexico. She was invited to join the American College of Real Estate Lawyers in 1994.
Jan has been listed in the Best Lawyers® of America for many years. Both in 2015 and 2017 she was selected as the Best Lawyers® Lawyer of the Year for Santa Fe Real Estate Law.
---
AhernLaw PC
Jan has extensive experience in assisting clients in the acquisition, sale, development, financing, leasing and management of commercial, mixed use and residential properties. Her experience includes the creation and management of developments and communities, formed under the condominium form of ownership or as subdivisions.
She also assists homeowner and condominium associations on a wide range of issues, including management and the drafting, modification and enforcement of restrictive covenants. She frequently works with real estate professionals, including real estate brokers, planners, surveyors, architects, engineers, lenders, appraisers, title insurance companies and title insurance underwriters.
Jan has assisted federally chartered and state banks and credit unions in dealing with commercial loan transactions. More recently, these matters have included loan workouts and restructuring, loan origination, and title matters related to secured loans.