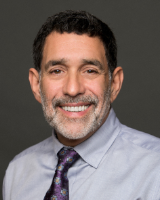 Philip Blumstein
Firm: Landye Bennett Blumstein LLP
Location: Anchorage - AK
701 West Eighth Avenue Suite 1100




Anchorage, AK 99501




USA
Tel : 907-276-5152

Fax : 907-276-8433

Email : philb@lbblawyers.com

Phil works primarily with Alaska Native corporations, and other private businesses, on real estate transactions, corporate affairs, Alaska Native law issues, and mergers and acquisitions. His ability to quickly analyze issues and identify legal solutions across a broad range of practice areas is unique.
He serves as general counsel to numerous private and public entities in the state of Alaska and represents clients in multimillion-dollar commercial and real estate transactions. In addition, Phil handles litigation related to government contracts, environmental law, antitrust and municipal law matters.
Phil is an avid runner and outdoor enthusiast. Travel to every corner of the globe has never made him want to live anywhere but in Anchorage, Alaska
---
Landye Bennett Blumstein LLP
Landye Bennett Blumstein provides a wide range of services for clients on real estate-related matters including:
Buying, selling, financing, and leasing property
Real estate development including land use and other entitlements
Development of commercial and mixed-use condominiums
Residential, commercial, and industrial planned unit developments and other projects
Tax-deferred exchanges
Title insurance
Boundary disputes
Environmental due diligence
Construction contracts
The Landye Bennett Blumstein Real Estate Department Includes:
Benjamin W. Spiess
A member of the Washington and Alaska bars, Ben Spiess represents clients across the Pacific Northwest. Ben is a member of the real estate practice group. With a background in corporate law, he represents clients in all aspects of real estate transactions, including business formation, deal structuring, real estate purchase and sales, development, leasing, financing, business formation and structuring, mergers, equity and asset transactions, corporate reorganizations, and corporate governance.
Ben is experienced in structuring real estate investment partnerships, development joint ventures, syndications and all aspects of related securities law matters, including Rule 506 private placements. Ben also practices in the areas of land use and zoning, ANCSA, and public lands.
Joshua D. Hodes
Licensed in Alaska and Utah, Josh works collaboratively with his clients to structure, negotiate and close commercial transactions inside and outside of Alaska, from the complex to the simple, in a practical and cost-effective manner geared to achieve his clients' goals.
Josh advises his corporate and individual clients through all facets of commercial real estate, business and private equity transactions, including entity formation and organization, purchases and sales, and lending arrangements.
Lauren Sommer Boskofsky
Lauren has handled real estate transactions involving the purchase and sale, lease, and management of commercial and residential properties, medical office space, commercial condominiums, mixed-use properties, warehouses, and undeveloped land in rural Alaska. She also works on property matters involving lease-backs, trust lands, government-owned property, and the sale of real estate in conjunction with asset sales.