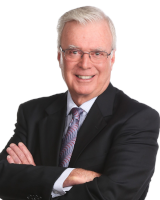 Richard M Hoefflin
Firm: Richard M. Hoefflin, A Law Corporation
Location: Westlake Village - CA
2659 Townsgate Road Suite 232




Westlake Village, CA 91361




USA
Tel : 805-497-8605

Fax : 805-497-8625

Email : RMHoefflin@hoefflinlaw.com

Richard M. Hoefflin assists clients by bringing more than four decades of legal experience to each matter.  His approach to assisting clients incorporates the vast knowledge gained from arguing successfully before the California Supreme Court and before the California Courts of Appeal, as well as serving as a Judge Pro Tem and Settlement Officer, Mediator, and Arbitrator for the Los Angeles and Ventura Superior Courts.  As a Fee Dispute Arbitrator for the California State Bar and for Los Angeles and Ventura Counties as well as board member for homeowner, country club and community nonprofit boards, Mr. Hoefflin employs his broad understanding that legal challenges require examination from multiple angles to address and resolve issues.
Mr. Hoefflin practices primarily as a litigator in business, real estate, trust/will disputes, entertainment and executive employment.
When he is out of the office and courtroom, Mr. Hoefflin enjoys golf and spending time with family.
Education
Mr. Hoefflin received his B.S. degree in Business Administration (Accounting) with Honors from California State University, Northridge, and his law degree from Loyola University, Los Angeles.
Published cases include Ames v. Paley 89 Cal.App.4th 668 (2001) and Ridgley v. Topa Thrift & Loan Association 17 Cal.4th 970 (1998).
Mr. Hoefflin is admitted to practice law in the State of California, the United States Federal District Courts for the Central and Northern Districts of California, the United States Tax Court, and the United States Supreme Court.
---
Richard M. Hoefflin, A Law Corporation
We offer skillful representation of buyers, sellers, landlords, tenants, agents, and brokers.  We can assist with negotiating and documenting many types of transactions, including purchases, sales, statutory disclosures, and leases, in addition to residential and construction loans, modifications and short sales.  Our lawyers have substantial experience in California transactional and litigation matters and develop strategies to help clients achieve their short- and long-term goals.  Proper pre-transaction planning is one of the best ways to acquire, own and sell property, as well as reduce the risk of disputes and litigation.  However, if you are already involved in a dispute or litigation, we can effectively represent you and protect your interests in arbitration, mediation, or litigation.