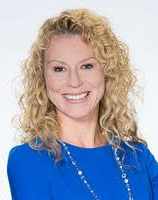 Sara Toner
Firm: Richards Layton & Finger PA Sara Toner
Location: Wilmington - DE
One Rodney Square




920 North King Street




Wilmington, DE 19801
Tel : 302.651.7646

Fax : 302.498.7646

Email : toner@rlf.com

Sara Toner is chair of the firm's Real Estate Group.  She focuses her practice on complex transactions involving the finance, acquisition, sale, lease, and development of commercial real estate properties.  Sara has a particular emphasis on closing sophisticated commercial real estate loans, including CMBS financing, portfolio financing, and mezzanine and preferred equity transactions.
Praised for her "technical competence" and "impeccable skill set," Sara is highly respected by clients and peers and described as a "leading light" of Wilmington real estate practice (Chambers USA).  She represents major real estate developers, financial institutions, significant holders of commercial real estate, and institutional clients in all types of commercial real estate transactions.  Sara regularly advises clients on an array of real estate matters, including joint venture formation and equity capitalization.
A contributing author of several published articles, Sara regularly updates "Delaware" in State-by-State Guide to Architect, Engineer and Contractor Licensing, Aspen Law & Business; "Delaware Construction and Design Law" in State-by-State Guide to Construction & Design Law: Current Statutes and Practice, American Bar Association; and "Delaware" in State-by-State Guide to Commercial Real Estate Leases, Law & Business.
Publications
"Liquidated Damages in Delaware Real Estate Purchase and Sale Agreements," The Practical Real Estate Lawyer, September 2019.
"Practical Considerations for Commercial Lenders Regarding Environmental Liability," Delaware Banker, Spring 2019.
"Changes to the Delaware Limited Liability Company Act Affecting Commercial Real Estate Lending," The Abstract, Spring 2019.
"The Delaware Rapid Arbitration Act: Considerations for Commercial Real Estate Finance," The Abstract, Fall 2017.
"Make Sure You Bring a Note – The Delaware Supreme Court Creates New Requirements for Foreclosing Mortgage Lenders," Delaware Banker, Summer 2017. 
"Delaware Purchase and Sale Issues for Buyers," The Practical Real Estate Lawyer, November 2016.
---
Richards, Layton & Finger PA
Our lawyers advise owners, syndicators, underwriters and investors (including entrepreneurial individuals and funds looking for substantial investment returns) on financing strategies, and excel at evaluating real estate and facility portfolios to maximize asset value. We evaluate and structure financing alternatives, develop and analyze lease versus ownership advantages, and identify tax and economic incentives.
Our expertise and experience allows the Real Estate Services team to provide environmental support in all aspects of real estate transactions. Our attorneys advise clients on environmental risks and help clients to ensure compliance. We have strong relationships throughout the state and assist clients when interfacing with state and regulatory agencies. We address issues involved in environmental land use and permitting matters, and manage and advise on the effect of these issues on transactions, including financing and sale.
More competition means more challenges, and our Real Estate Services team commands a deep understanding of the issues facing developers, real estate funds, tenants, landlords, brokers, lenders and construction companies in every aspect of acquiring, selling, developing, financing, leasing, managing and restructuring real estate assets.
Clients benefit from Richard Layton's winning combination of technical property expertise, local market knowledge and industry insight. Our experience includes work on deals and advice to clients in every major sector, including industrial, office, retail, hospitality, health care, education and residential real estate. We represent sources of capital, which include lenders and equity investors, and the users of capital, including developers and long-term owners of real estate assets, on projects across the country.