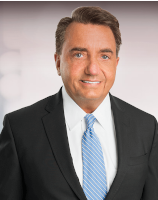 Timothy P. Schwartz
Firm: Bregman, Berbert, Schwartz, & Gilday, LLC
Location: Bethesda - MD
7315 Wisconsin Avenue




Suite 800 West




Bethesda, MD 20814
Tel : 301-656-2707

Fax : 301-961-6525

Email : tschwartz@bregmanlaw.com

Timothy (Tim) Schwartz has more than 30 years of experience representing clients in commercial real estate transactions and general business transactions. He is the co-chair of the firm's commercial real estate practice group.
Mr. Schwartz's practice focuses on the representation of clients in transactions related to various types of commercial real estate assets, including office, retail, industrial, multifamily, and mixed-use properties, as well as unimproved land. He routinely drafts, negotiates, interprets, and enforces commercial leases, assignments, and amendments; ground leases; purchase and sale agreements; development agreements; management agreements; licensing agreements; loan term sheets and documents; operating agreements; and closing documents. He counsels clients in connection with portfolio transactions, 1031 exchanges, transit-oriented developments, public-private partnerships, due diligence, and corporate formation and restructuring incident to commercial real estate transactions. Mr. Schwartz also advises commercial real estate landlords in connection with commercial lease disputes, defaults, modifications, workouts, cures, remedies, and litigation. His clients include publicly traded companies, real estate investment trusts, governmental and quasi-governmental agencies, and a wide variety of other commercial real estate developers and property owners.
Mr. Schwartz also has substantial experience with general business transactions. He routinely assists clients with the purchase and sale of businesses, the formation of business organizations, and the negotiation, interpretation, and implementation of articles of incorporation, corporate bylaws, limited liability company (LLC) agreements, and partnership agreements. He also counsels business clients in connection with their day-to-day legal issues.
Mr. Schwartz has been recognized by Best Lawyers (Washington, D.C.), Super Lawyers – Commercial Real Estate and Business (Washington, D.C. and Bethesda, MD), Lawyers of Distinction, The American Registry's Top Attorneys in Maryland, and is rated AV Preeminent by Martindale-Hubbell.
---
Bregman, Berbert, Schwartz, & Gilday, LLC
Our attorneys are accomplished in their respective areas of practice. With extensive experience in a broad range of transactional and litigation matters, we offer pragmatic solutions fashioned with a real-world understanding of the legal issues that our clients face. Whenever possible, we close transactions quickly and efficiently. We work through complexities to protect our clients' interests zealously. We help our clients resolve and settle disputes quickly when it is feasible and in their best interests, and we undertake litigation when necessary. If litigation is called for, then our attorneys prepare for trial based on years of litigation experience and with an eye toward efficiency and achieving our clients' goals.
Our clients range from large and small businesses to individuals who live in our region. Relying on our breadth of experience and knowledge, we constantly endeavor to improve and innovate in our law practice. We strive to deliver our best to our clients, and we know our clients expect the best from us. We respect our clients' experience, judgment, and time.