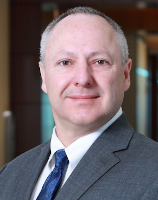 William A Herzberger
Firm: Jones Day
Location: Columbus - OH
325 John H. McConnell




Boulevard Suite 600




Columbus, Ohio 43215-2673
Tel : 216.586.7082

Fax : N/A

Email : wherzberger@jonesday.com

Will Herzberger has 30 years of experience advising clients on complex commercial, industrial, mining, and multifamily real estate transactions. His experience includes real estate finance, real estate assets in bankruptcy/distress business cases, and advising on the structure and formation of entities for real estate-related activities. Will leads the Real Estate Practice in Jones Day's Cleveland Office and is the Cleveland Office Coordinator for Pro Bono and Public Service Activities.
Will recently advised Cleveland Clinic in connection with its politically charged redevelopment of a regional hospital into a new $35 million Family Health Center. He also advised top level ownership of a national multifamily housing developer on a plan of sweeping changes to anticipate a future succession of management to the next generation of family ownership. Will's distressed real estate experience includes advising Chrysler LLC with respect to the disposition of its real estate assets in bankruptcy; assisting International Steel Group on its acquisitions of bankrupt Acme Steel, Bethlehem Steel, Georgetown Steel, and Weirton Steel; and advising National City Bank on a bulk disposition program of hundreds of foreclosed (REO) properties. He also has significant experience coordinating real estate aspects of M&A transactions for both strategic and financial purchasers and represents industrial and office facility tenants in leasing transactions.
Honors and Distinctions
Best Lawyers in America for real estate law.
Ohio Super Lawyers and Super Lawyers — Corporate Counsel Edition, as a top attorney in real estate law.
---
Jones Day
Jones Day has a history of more than 125 years and a culture of client service and professionalism based on explicit shared values. These values include providing pro bono legal services, building diversity in our profession, and supporting outreach efforts around the world.
Clients are served by the global footprint of our diverse Real Estate Practice. Our lawyers collaborate through multidisciplinary and cross-border teams to achieve client goals in complicated situations in all sectors of the real estate industry.
Clients include prominent investment banks, real estate funds, institutional investors, lenders, Fortune 500 and FT 500 companies, public and private real estate and property companies, retailers, and hotel and hospitality companies.
Jones Day has achieved a top ranking among global law firms in Bloomberg's real estate M&A league tables by number of deals every year since 2003.
Areas of Focus
Corporate Real Estate Services
Cross-Border Real Estate Investments
Distressed Investments
Infrastructure Privatization and P3s
Multifamily & PRS
Public & Private Property Companies
Real Estate Fund ServicesReal Estate Lending
REITs
Tax Credits & Incentives
Jones Day's Real Estate practice has 'a deep bench of resources' and 'attorneys who anticipate client needs and respond quickly with well-crafted, customized solutions.